---
2nd Degree Black Belt Brazilian Jiu Jitsu under Chico Mendes
4th Dan traditional Japanese Ju Jitsu
1st Kyu Brown Belt Judo (BJA)
Ian started training in traditional Japanese Jiu Jitsu in 1987 under the guidance of Chad A Sidaway 8th Dan and currently the grade of 4th Dan Black Belt with original DAN Grades being ratified in Japan, Okinawa and the USA.
Lineage Traditional Ju Jitsu: Kenshiro Abbe > Ron Bamfield > Chad Sidaway > Ian Rossiter
Ian has been studying BJJ since 2000 and is currently a 2nd Degree Black belt (awarded by Chico Mendes).
In the past Ian was fortunate to be Qualified as a referee under the old BAMMA association (British Association of Mixed Martial Arts / Ultimate Combat) and refereed on many MMA events at all levels (Ultimate Combat, Extreme Brawl, UK Storm, Combat Evolution (UZI), Combat Sports Open Trials, Fight Club to name a few) and was an official ringside adjudicator at UFC 38 (Brawl at the Hall) in 2002.
My Grade CV in Brazilian Jiu Jitsu is as follows.
Lineage BJJ: Mitsuyo Maeda > Carlos Gracie > Helio Gracie > Rolls Gracie > Romero Cavalcanti > Leonardo Vieira > Chico Mendes>Ian Rossiter
Blue Belt awarded in 2003 by Professor Roberto Atalla (Rio Grappling Club) (Subsequent stripes added to blue belt in 2004 and 2005 by Carlos Lemos Jr)
Purple Belt awarded in 2006 by Professor Carlos Lemos Jr (Gracie Barra / Trojan Free Fighters)
Brown Belt awarded in 2010 by Professor Italo Ferreira (American Top Team / Trojan Free Fighters)
Black Belt awarded 19th August 2012 by Professor Chico Mendes (Checkmat)
Black Belt 1st Degree awarded 27th August 2015 by Professor Chico Mendes (Checkmat)
Black Belt 2nd Degree awarded 16th February 2019 by Professors Leo Vieira & Chico Mendes (Checkmat)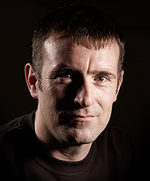 CLASS TIMES
Monday: 8:00pm – 9:00pm
Thursday: 8:00pm – 9:30pm
Saturday: 9:00am – 10:00am
Prices:
Take advantage of sessions every day of the week plus the use of our gym equipment for only £55 a month or £7 a session!